Renew On ICBC's website
Please note that you can only renew online with ICBC if you meet the following criteria. If you do not qualify, please choose one of our other convenient renewal options.
Online renewal criteria:
My vehicle is in one name only and is not in a company name or a leased vehicle.
My policy is active (not expired), and I am looking to renew my existing license plate.
I do not have any outstanding debts with ICBC.
My policy renewal date is May 1st 2022 or later.
Renew on ICBC's Website – How To Choose Your Broker Of Choice
When you log into the Online Insurance Services portal on ICBC's website, you will be prompted to:
Select your policy
Update your contact information
Confirm your email address
Select your Broker of Choice – This is the broker that will review your ICBC renewal once it is complete.
Complete your renewal online
When prompted to select your Broker of Choice, you will:
Option 1:
Select "Westland Insurance Group Ltd." from your 3 most recent brokers list. Choose the location address you would like to work with.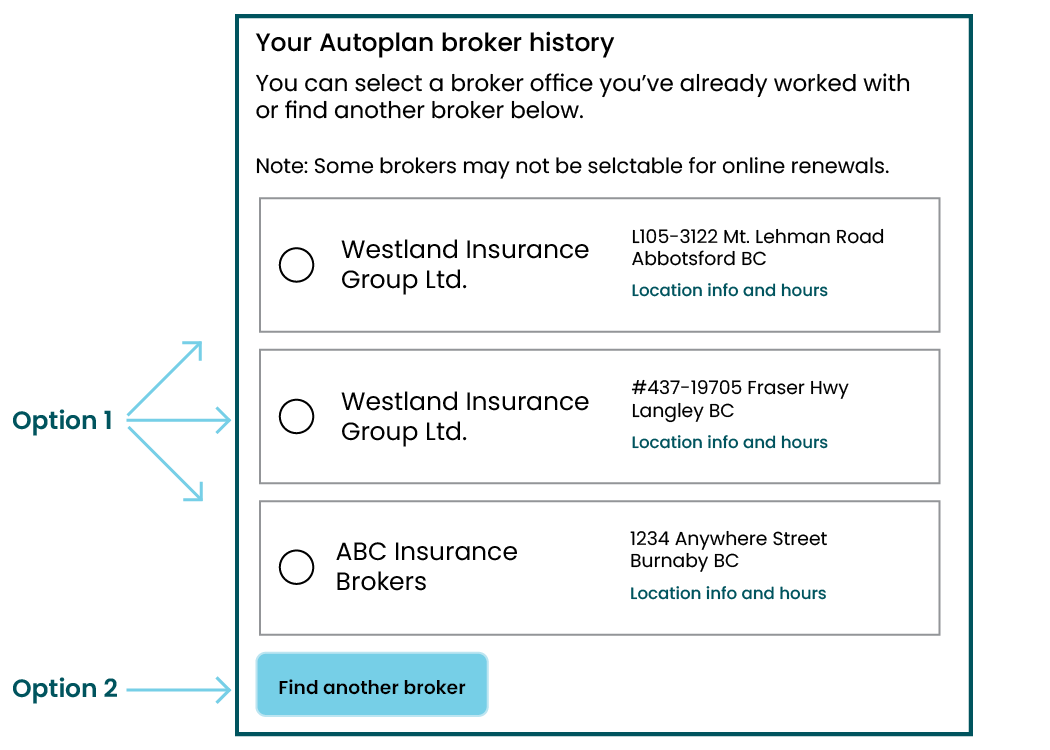 Option 2:
If Westland is not an option on the list, choose "find another broker" and search for your closest Westland Office.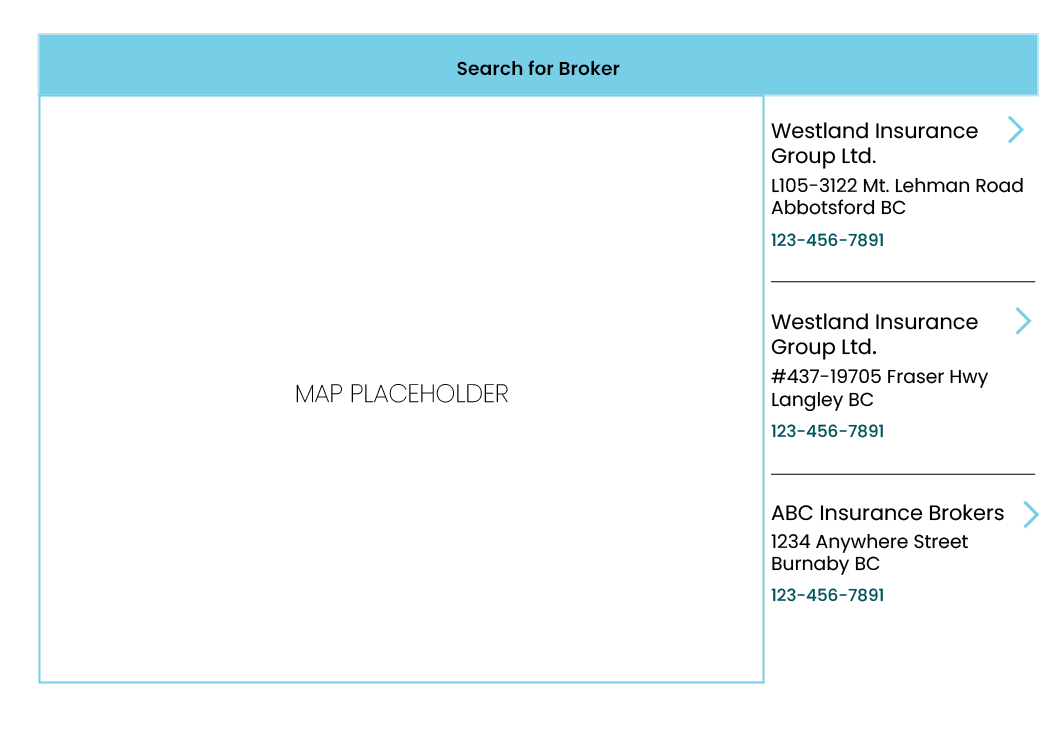 Need some help?
Claims
We'll help you get back to normal as quickly as possible.
Claims
Contact Us
When you need us, we're here. Connect with us.
Contact Us
Visit Client Support
Check out our resources page for helpful content or connect with our client support team.
Contact Client Support