Location details
Location

29 High St W , Moose Jaw, SK
Get Directions
Hours

Open today:

8:30 am - 5:30 pm
Show all hours

Monday:

8:30 am - 5:30 pm

Tuesday:

8:30 am - 5:30 pm

Wednesday:

8:30 am - 5:30 pm

Thursday:

8:30 am - 5:30 pm

Friday:

8:30 am - 5:30 pm

Saturday:

9:00 am - 3:00 pm

Sunday:

Closed
Phone

Local: 1-306-692-1812
Toll-free: 1-888-692-1812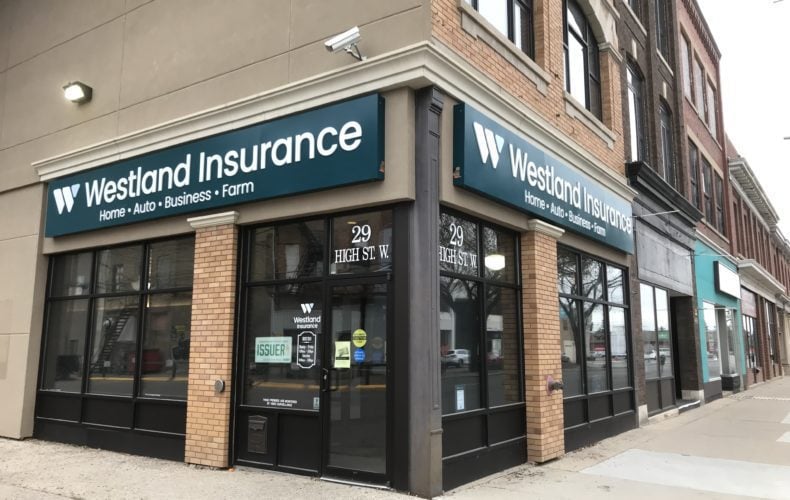 What our local customers are saying
I had a really positive experience with Alexis Lewis. She was more than willing to help and put a lot of time and effort into properly assessing the value of… Read more
Taneil Stevens
2 months ago
I had a really positive experience with Alexis Lewis. She was more than willing to help and put a lot of time and effort into properly assessing the value of my house for home owners insurance and was able to get me a better rate because of that. She responded to questions patiently and quickly. I would highly reccomend!
Taneil Stevens
Best place to get insurances in Moose jaw. Shelley & Jay help get vintage plates for my vintage car.
brent ingold
Victor Breault was great to do deal with. He gave me detailed quotes and answered all my questions. Also got me the same coverage for half price. Would recommend! 5 stars!
Luke Teal
Stacy Waller is very proffesional and is great at getting back to her Clients. I have always had great service from her and the company. i would recommend Stacy to anyone.
Randy Logan
Need some help?
Claims
We'll help you get back to normal as quickly as possible.
Claims
Contact Us
When you need us, we're here. Connect with us.
Contact Us
Visit Client Support
Check out our resources page for helpful content or connect with our client support team.
Contact Client Support